Jungle Room – Adventurous Entomologists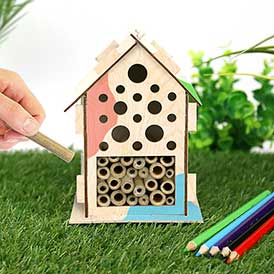 We're so excited about our upcoming Entomology Workshop at the Jungle Room! Join the fun!
Calling all young lady budding botanists, naturalists, and science lovers to the Jungle Room for a workshop with Big Dreams Bloom! Join us on September 24th from 1-3 pm for a class empowering girls to DREAM BIG!
About the class – Emily Blomquist of Big Dreams Bloom will read the children's book Evelyn the Adventurous Entomologist and hear about Evelyn's scientific contributions. Evelyn Cheesman was a world-traveling bug hunter; you can learn to be one too! The girls will learn that Evelyn worked in the London Zoo insect house and also traveled the world collecting and discovering insect specimens. This story will certainly inspire the girls to believe in their dreams while they blaze their own trails!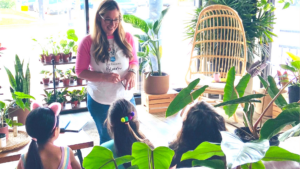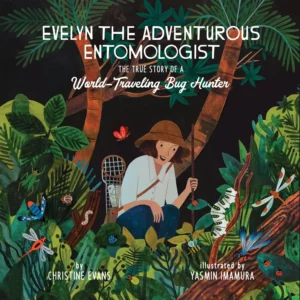 During this workshop, the girls will enjoy creating two fun entomology projects – Making insect houses & insect specimen displays!
Insect houses are a safe space for backyard bugs to shelter, lay their eggs, raise their young, and seek refuge from predators. Many animals start looking for safe spaces in autumn in preparation to hibernate. What a fun fall activity!
It's sure to be a beautiful afternoon in the Jungle Room while learning awesome things about women in science!
During each workshop, Emily of Big Dreams Bloom will share a story and lead the girls in science, art, and STEM activities! They will love participating in the hands-on learning extensions throughout the entire workshop while in the Jungle Room!
This workshop series is geared toward girls in Elementary School (or age 5 to 12)