HERstory Highlight: Sue Hendrickson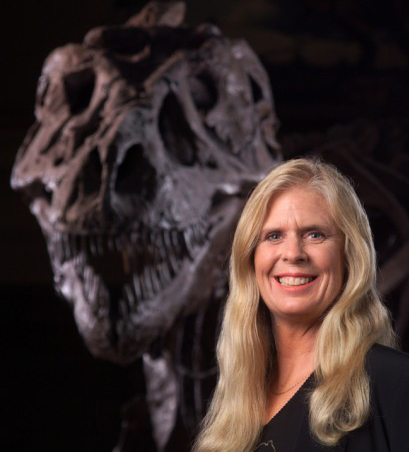 Sue Hendrickson is an American explorer and fossil collector. Sue is best known for her
discovery of the remains of a Tyrannosaurus Rex
in South Dakota
. 
This discovery is one of the most complete skeletons of 
Tyrannosaurus
 known to science. 
The skeleton is known as "Sue" in honor of Sue Hendrickson's discovery.
Sue can be found on display at the Field Museum in Chicago, Illinois. 
Sue Hendrickson has also found other important fossils and artifacts around the world.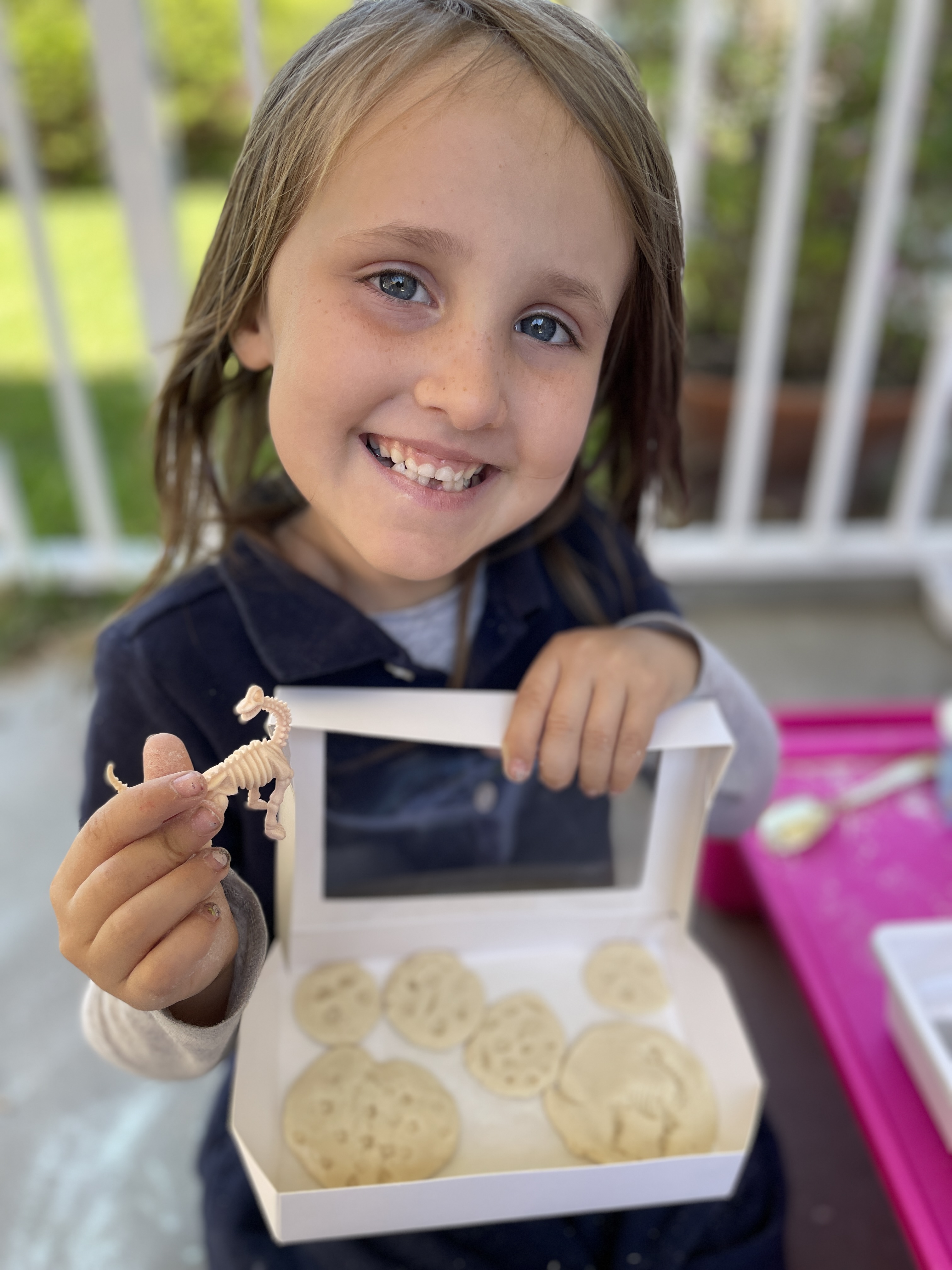 "Never lose your curiosity about everything in the universe — it can take you places you never thought possible!"
-Sue Hendrickson
Gal Pal Highlight
Check out our special projects!
Inspired by Sue's finding of dinosaur fossils, the girls enjoyed creating their own homemade salt dough to create impression fossils.
They also loved using a variety of paleontology tools to excavate a dinosaur skeleton from a clay egg.
What a great way for our gal pals to learn about and remember the life of Sue Hendrickson!
Curious Creators
There are many opportunities to continue learning at home through play and curiosity!
🥣 If your daughter loved creating the salt dough fossils, she may love to try her hand at baking! Cookies, bread dough, pie crusts, and homemade pasta would all be a fun experiment to try in the kitchen!
🖼 Do you have plans to visit museums or your local science center this spring or summer? Be sure to check to see if they have dinosaur exhibits. Your daughter will surely enjoy seeing dinosaur bones up close! If you happen to visit Sue in Chicago, please be sure to snap a picture and tag BDB too! We love seeing our gal pals make such cool connections to all that they are learning!
📚 Did your daughter love learning about the work of a paleontologist? She will surely enjoy learning about Mary Anning, the first paleontologist! Be sure to check out our recommendations for more great books to read below.
More Great Books!
Our friends over at Bravery Magazine created a beautiful publication about Mary Anning that all the gals are sure to love!  Be sure to grab copies of all your daughter's  favorite inspirational women from HERstory before they are sold out!  
Bravery Magazine features strong women role models. Full of illustrated stories, fun DIYs, and educational activities, Bravery is a tool that empowers kids to dream, do, and become their own kind of brave. 
These magazines are sure to be a treasure in your home!
If you have a daughter who digs dinosaurs and all things paleontology, be sure to check out Dinosaur Lady! This is truly one of our favorites!
These are great ways for your bright and curious girls to continue learning and asking more questions!
Did you know that March is our favorite month at Big Dreams Bloom?!? It's Women's History Month and we're in the final hours of celebrating in a big way!
Our entire site has been 10% off all month long…no coupon codes needed! It's our little way of saying thanks to all the amazing families who have helped us make our own Big Dreams Bloom!
This is a great opportunity to register for all your upcoming sessions. Please be sure to spread the word to your friends too!
Now is the perfect time to get those adorable HERstory dolls and register for spring and summer sessions! ☺️🌸
This month we have girls participating in classes from Florida, Georgia, Tennessee, Virginia, Connecticut, New York, North Carolina, Minnesota, and Texas! Hooray!
We love being a part of keeping families and friends near and far connected!
Be sure to check out our schedule for the April/May Spring Session 3.
If you don't see a time that fits your schedule, please let us know. We'd love to be able to find a great time that works for you and your gal pals!
Sending warm wishes to you!
🌸 Emily Blomquist