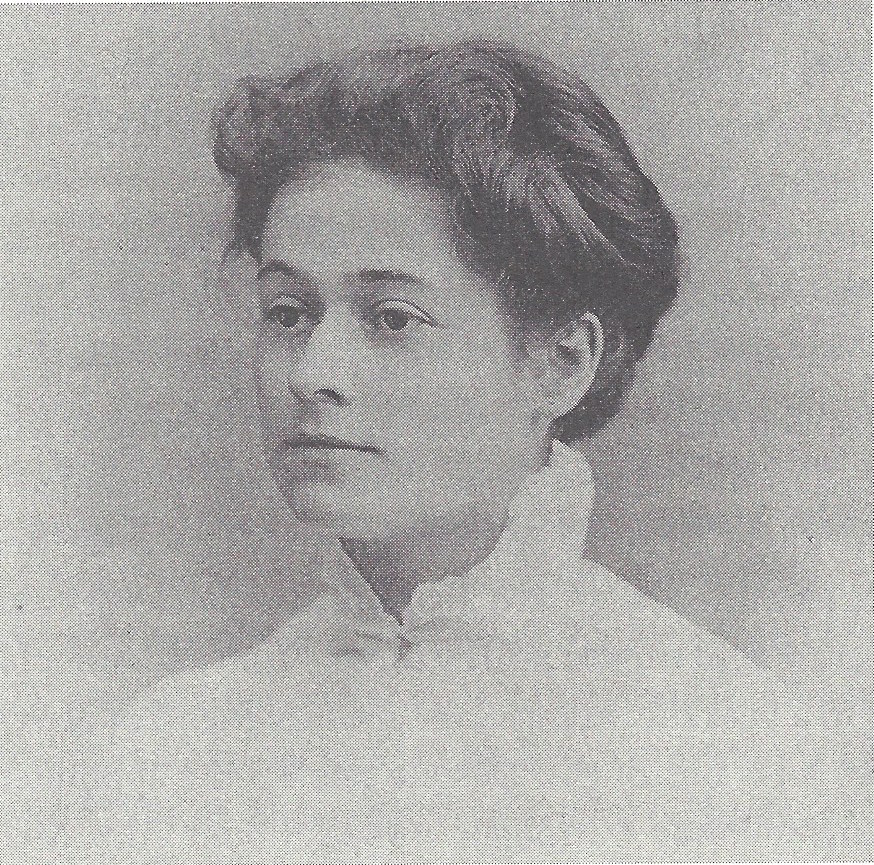 HERstory Highlight
Florence Merriam Bailey was an ornithologist, bird watcher, and nature writer.
She is considered the "First Lady of Ornithology." She organized early Audubon Societies and was an activist for bird protection, especially for studying living birds and their behavior in nature.
She also was a leader for protecting birds against being used in fashionable hats of the time. Just after the Civil War it was common for hats to be decorated with not just feathers, but also with full carcasses of small birds like woodpeckers and blue jays, but also large birds like turkeys and eagles. While this was lucrative business, this came at a high cost – the death of close to 5 million birds a year.  
Florence Merriam Bailey and other students she was in class during her time at Smith College used their voices, led boycotts, and swayed purchasers' decisions eventually disrupting the manufacturing of this style. 
She was dedicated to studying living birds and educating people on their importance.
Florence became the first woman fellow in the American Ornithologist Union in 1921, received the Brewster Award, and authored 10 books and field guides
"Cultivate a philosophic spirit, be content to sit and listen to the voices of the marsh; let the fascinating, mysterious, bewildering voices encompass you and—hold your peace."
– Florence Merriam Bailey
Gal Pal Highlight
Check out our special projects!
We made mixed media 3-dimensional bird sculptures using cardboard, paper, feathers, and oil pastels! The girls loved the challenge of creating birds that would be able to stand up. They learned the attachment technique "SLOT" to add to their maker skills repertoire. Way to go, girls! 
While learning about Florence Merriam Bailey, the girls learned that even though Florence was a positive force for change, birds are still in need of help.
What an amazing thing to learn at a young age that you can help by first becoming an observer. Observing birds in nature (right in your own backyard) creates an appreciation and respect for our environment.
Creating bird feeders and hanging them in your yard is a great way for the girls to observe and learn about the types of birds that live near them. Over time they will start to notice bird behavior in their environment such as different birds visiting during different times of the year and during seasonal changes.
I'm excited to hear if home-made bird feeders inspire any interest in ornithology!
Curious Creators
🌸 If your daughter loved learning about Florence Merriam Bailey, encourage her to keep learning more about birds and the role they play in our environment! 
💡 Check out your local chapter of the National Audubon Society or Birds of Prey Center. Local chapters offer field trips and opportunities for visitors to learn the importance of conservation of birds and their habitats.
🐦 If your daughter loves learning about birds, help her research birds native to your region. Find recordings on YouTube to learn their sounds. Go outside. Listen. Use binoculars to observe. Take a walk around your neighborhood and document by taking pictures. What types of birds can you find? Have fun figuring out if that changes over the course of the year. 
🦉Look for birds at different times of the day. If you live near water,, take a closer look at what birds nest in trees compared to those that nest on land or in the water.
More Great Books
📚 She Heard the Birds by Andrea D'Aquino was the story featured last week during our first week of our Fall Session. The gorgeous illustrations inspired our mixed media bird sculptures!
🦜 You might love the inspirational story, Harriet's Ruffled Feathers, The Woman Who Saved Millions of Birds by Joy McCullough. I loved learning about how fashion propelled one of the first great conservation movements. Harriet led the charge to take feathers out of fashion, getting laws passed that made it illegal to buy or sell wild bird feathers. In 1896, she and her fellow bird protectors founded the Massachusetts Audubon Society, which grew into a national organization that still protects birds today!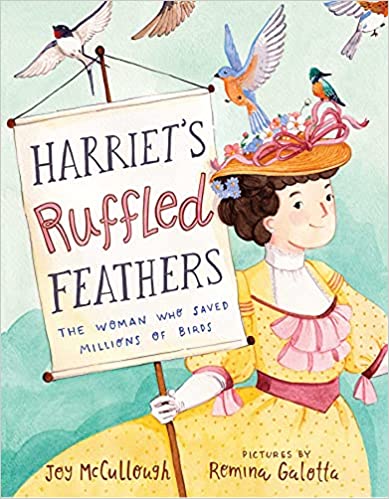 Reading great books like these is a great way for your bright and curious girls to continue learning and asking more questions!
Thank you for continuing to spread the word to your friends and family about the Big Dreams Bloom program! 
It's amazing that Big Dreams Bloom can play a part in keeping families and friends near and far connected!
Please be sure to check out all the options for both virtual and in-person classes!
Wishing all our gal pals a successful start to their new school year! May this be a year filled with wonderful learning opportunities and projects that spark curiosity! I hope your shelves are filled with books that are so good they are hard to put down!